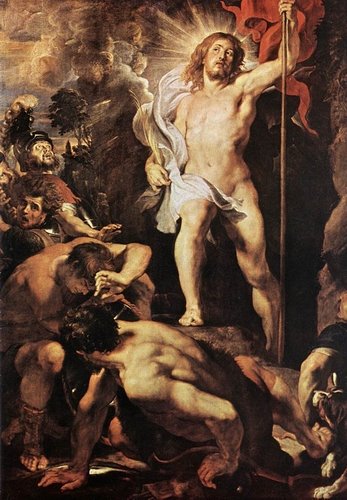 Hope is a hard commodity to come by these days. In a time of economic "crisis", political turmoil, unstable foreign relations, and even war, many Evangelical Christians have a hard time believing that they have anything to say to the lost and dying world in regards to supplying this precious commodity in the present. After talking to many of these Christians, many tend to retreat to the idea that "well, we will all go to heaven when we die" as if to escape any glimpse of this precious commodity we call hope in the present life. We try to muster up enough looking towards a relatively uncertain post-mortem state in the place we call "heaven" leaving the world to its demise. As Christians with a hope resembling that of a battered child we pray our Presidents and politicians we vote in can give us a glimpse of this precious commodity by implementing policies that will somehow help the nation we live in with its socio-economic and moral distresses. The on-looking pagan world looks for hope and hears of a far off gospel about going to heaven when we die, looks around at the world around them, and sees little need to believe in that which has no real power to change the world. In the Southern Baptist Convention of which church I have been a part of, our own Baptist Faith and Message seems to agree with this frail line of thought. Article 10 on last things reads as such:
"X. Last Things – God, in His own time and in His own way, will bring the world to its appropriate end. According to His promise, Jesus Christ will return personally and visibly in glory to the earth; the dead will be raised; and Christ will judge all men in righteousness. The unrighteous will be consigned to Hell, the place of everlasting punishment. The righteous in their resurrected and glorified bodies will receive their reward and will dwell forever in Heaven with the Lord."
At first glance this seems to illustrate our Christian belief about the end quite well, but it feels as though something is missing? What about God's creation? What about the earth? Is it forgotten? Is it destroyed? Why get new bodies if we are going to live forever in heaven? I thought heaven was a place for spirits? Is heaven our final goal? Do people really get resurrected in the end or do our spirits just go to heaven?
What is missing is a pillar of the Christian gospel, the focus on the resurrection from the dead and the new creation. We must strive to recapture the Christian hope of resurrection from the dead and a restored creation and work toward that end knowing our deeds will not be in vain.
"The Lord of hosts will prepare a lavish banquet for all peoples on this mountain: a banquet of aged wine, choice pieces with marrow, and refined, aged wine. And on this mountain He will swallow up the covering which is over all peoples, even the veil which is stretched out over all nations. He will swallow up death for all time, and the Lord will wipe tears away from all faces, and He will remove the reproach of His people from all the earth; for the Lord has spoken. And it will be said in that day, 'Behold, this is our God for whom we have waited that he might save us. This is the Lord for whom we have waited; let us rejoice and be glad in His salvation.'" – Isaiah 25:6-9