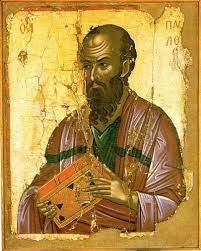 I was delighted to hear that my paper proposal was accepted for HBU's Conference on "Paul and Judaism" on March 19-20. The delight of course has been accompanied by a great deal of fear and trepidation seeing as how this will be my first paper presentation at an academic conference, especially amidst scholars of this calibre. The keynote speakers include NT Wright, Beverly Gaventa, and Ross Wagner. I am also honored to present alongside one of my academic mentors and friend Daniel Streett whose paper proposal was also accepted (if you are curious about his paper, see the abstract here). I am thankful for the encouragement and well-wishing I have received as of late from many of you and I'm sorry I have not had the time to entertain some of the questions regarding what my paper is about. As a result, I thought I would post a brief description here on the blog.
The title of my paper is "So Shall Your Seed Be: Paul's Use of Genesis 15:5 in Romans 4:18 in Light of Early Jewish Deification Traditions." The following is the abstract I sent in: 
In Romans 4:18 Paul cites verbatim the "promise" to Abraham in the LXX of Genesis 15:5 "so shall your seed be" in relation to what it means to "become the father of many nations (Genesis 17:5)." It is widely recognized that Paul reads the promise to Abraham of becoming "the father of many nations" synonymously with Genesis 15:5 as his seed becoming as the stars of heaven. Modern scholars have traditionally understood the relationship between these two texts quantitatively, both promising a vast multitude of descendants. Conversely, early Jewish interpreters of Genesis 15:5 such as Philo, Ben Sira, and the author(s) of the Apocalypse of Abraham understood the promise qualitatively, to be transformed into the likeness of the stars of heaven. This paper will argue that this early Jewish interpretation could provide a better explanation of the relationship Paul sees between these two texts. This would place Paul in context of already well-established deification traditions in early Judaism that see the destiny of the seed of Abraham as replacing the stars as the gods (or angels) of the nations. This will be demonstrated first by considering the promise of becoming as the stars as it is repeated to Abraham and Isaac in Genesis 22:17 and 26:4 in the broader framework of the Hebrew Bible in its cosmological context. Secondly, it will be demonstrated that this particular interpretation of the promise as seen in early Jewish literature contemporary with Paul should be understood in terms of early Jewish deification traditions. Thirdly, it will be demonstrated that this interpretation applied to Paul's use of Genesis 15:5 makes clear the relationship between a nexus of complexly related concepts in Romans 4 such as what it means that the "promise" to Abraham was to "inherit the kosmos," "become the father of many nations," and his seed to be as the stars of heaven.

 
*
I look forward to seeing old friends and new ones in Houston next month. If you are interested in this topic and want to hear more, unfortunately you will have to wait until Thursday March 20 sometime between 2:00-4:30pm. To register for the conference, you can pay online
here
. It is only $40 for both days which is a steal considering the nature of the conference. A big thanks to
Ben Blackwell
and the HBU crew for putting this together. Hope to see you there!