To all those interested in New Testament, Houston Baptist University continues to deliver conferences and lectures of interest for scholars and students alike. I had the privilege of attending and presenting a paper last week at HBU's "Paul and Judaism" Conference. I appreciate all the support and the helpful feedback I've received regarding my paper "So Shall Your Seed Be: Paul's Use of Genesis 15:5 in Romans 4:18 in Light of Early Jewish Deification Traditions" and I will be seeking to publish a revised version in the near future.
The keynote speakers at the conference included N.T. Wright, Beverly Gaventa, and Ross Wagner (you can watch Dr. Wright's plenary sessions here).  Particularly engaging was Wagner and Wright's conversation on the meaning of "all Israel" in Romans 11:26. It was a pleasure getting to know many of the presenters like Brian LePort and Jason Myers, as well as spend some time with some old friends like Ben Blackwell. Of the presentations I heard at the conference, I particularly enjoyed Daniel Streett's paper entitled "Cursed by God? Galatians 3:13 in Early Jewish Context," arguing that Paul was not saying that Jesus was "accursed" by God, but was reckoned "a curse," referring to a loss of social status as opposed to becoming the object of divine wrath. It was a very convincing argument as many of the scholars attending agreed (and I'm not just saying that because he's my professor and friend). Overall, the conference was certainly a success and I look forward to their attending their next theology conference in 2015.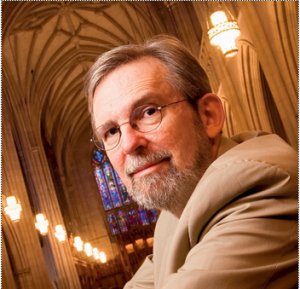 HBU has turned right around and done it again by inviting Richard Hays as guest lecturer in the upcoming A.O. Collins Lectures on April 3-4. The two lectures are titled: "The Manger in Which Christ Lies': Figural Readings of Israel's Scripture" on Thursday evening and "The One Who Redeems Israel: Reading Scripture with Luke" on Friday evening. I'm excited to attend and particularly interested in the lecture on Luke. Richard Hays is an exceptional scholar on all things pertaining to the New Testament use of the Old Testament (Hebrew Bible). If you haven't heard him lecture before and you are close enough to travel to Houston, you need to make the trip. Thanks to HBU for consistently bringing quality conferences and lecture series to Texas. You continue to impress.